The New York Times has a nice debate about the fact that w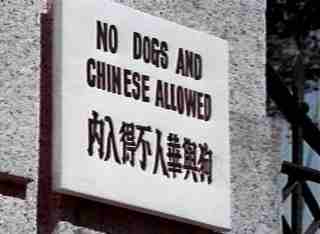 hile the percentage of Asians in the general population has steadily risen, the percentage gaining acceptance into the elite Ivy League universities has hardly changed at all.  To receive equal consideration by elite colleges, Asian Americans must outperform Whites by 140 points, Hispanics by 280 points, Blacks by 450 points out of 1600 on the SAT.  To me, the point here is that racial discrimination is always wrong – even if you give it a sweet name like "affirmative action" or "holistic application review."
The chart below – which compares Asian-American population growth, Asian-American admissions at race-blind CalTech, and admissions at the elite Ivy League schools, provides strong statistical evidence that something squirrely is happening.  Borrowing the Supreme Court's "two or three standard deviations" standard, I think it's irrefutable that there is some sort of discrimination happening.
Ron Unz, who prepared the above chart, writes:
After the Justice Department closed an investigation in the early 1990s into charges that Harvard University discriminated against Asian-American applicants, Harvard's reported enrollment of Asian-Americans began gradually declining, falling from 20.6 percent in 1993 to about 16.5 percent over most of the last decade.

The last 20 years have brought a huge rise in the number of Asians winning top academic awards in our high schools or being named National Merit Scholarship semifinalists. It seems quite suspicious that none of trends have been reflected in their increased enrollment at Harvard and other top Ivy League universities.
Postscript:  It would appear that the "No Dogs Or Chinese" sign alleged to have been at Public Park in Shanghai, China is apparently a myth – the sign actually put it much more politely as "The Gardens are reserved for the Foreign Community."  The image above is actually from the Bruce Lee movie Fist of Fury, which depicted the sign at the entrance to the park.